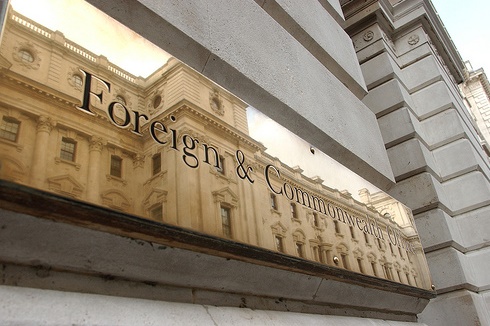 Interserve will continue to provide services that it has provided for the past 10 years, ranging from cleaning to catering, in more than 450 Foreign & Commonwealth Office (FCO) buildings in 13 countries.
The £67m contract includes services to FCO's main building in London, as well as to embassies and supporting properties throughout the UK and in France, Belgium, Austria, Germany, Republic of Ireland, Luxembourg, Slovakia, the Netherlands, Czech Republic, Hungary, Poland and Switzerland.
Services include building maintenance, cleaning, front desk support, landscaping and grounds maintenance, helpdesk, porterage, mail room and catering.
Interserve chief executive Debbie White said: "This award extends our strong relationship with FCO, building upon the valuable insight gained over the last decade into the department's property needs in an international environment. Our deep understanding of service delivery to the FCO has enabled us to offer resilient and cost effective service solutions that can adapt quickly to meet the changing needs of building users, wherever they are located. We look forward to building on our relationship with the department, working together to deliver excellent services, which offer value-for-money to the taxpayer."
Source link
Original Content from

Five more years for Interserve as Foreign Office janitor – – 2018-08-01 07:00:00
(Visited 20 times, 1 visits today)